新型コロナウィルスの影響を考え、現在ライブ活動をおやすみしております。
ライブハウスに立てない今だからこそ出来る表現は何か。
日々考えながら制作を続けています。

少しずつですが形にして皆様にお届け出来るようにして参ります。
今しばらくお待ちくださいませ。
Due to the effects of COVID-19 , we are currently not performing live.
What kind of expression can we do now that we can't stand in a live house?
I continue to create while thinking about it every day.

We will try to give it shape and deliver it to you little by little.
Please wait for a while.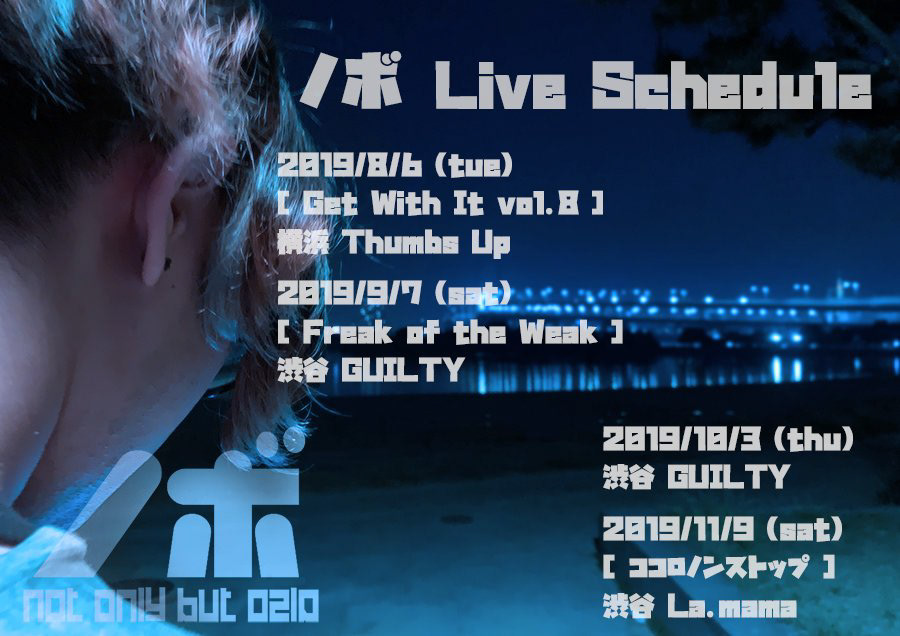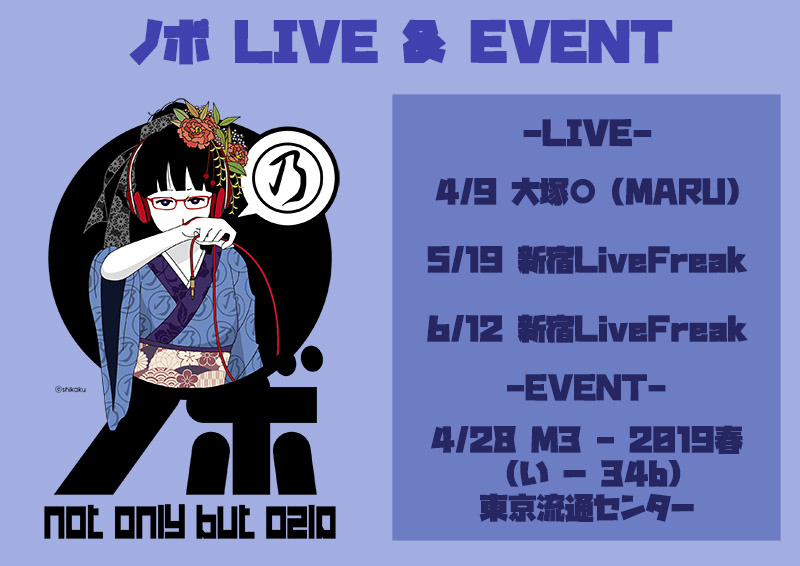 OPEN/START 18:30/1900

ADV/DOOR ¥2500+1D
金武慶洋

SHINZAN

松浦颯汰

ヤスノリ(ASLIE)

Rose Lewis-Dunn

Maria

ノボ